Any electronic music gourmet knows that weekend means party, fun…and Nitsa Club. This May, the club comes back with the latest proposals embracing international legendary figures and the freshest forefront electronic music.

HIGHLIGHTS
Nitsa plays host to the most popular figures influenced by Berlin techno scene. House will also have strong presence handed by international veteran artists.
On Friday, May the 3rd, we will receive the berliners Fjaak for the first time as a duet, after Kevin Kozick left the group earlier this year. Felix Wagner and Aaron Röbig will offer a powerful and versatile live set, what has led them to be among the most popular exponents of today's techno. Later on, Luke Slater will be leading the night, also known as Planetary Assault Systems or L. B. Dub Corp. The British producer, who has helped to define and redefine techno for several decades publishes his music at Ostgut Ton, one of the most influential labels and also in Mote-Evolver, the one he manages.
Defining and revolutionizing the UK scene since the 90's, Surgeon has perfected an unusual and unique production. His is a hard techno standard with industrial brushstrokes and great presence of funk, swing and space dub: a combination that will be shown to the public on the first Saturday of the month. As Surgeon, Andrew Weatherall has developed a respected career among British techno scene with worldwide performances. Under the heading "Music's Not For Everyone", he will bring an eclectic and bold session that runs from post punk to contemporary indie, from dub to rockabilly and from acid house to experimentation. His powerful personality and chameleonism at the turntables will make everyone gawp.
Dj Supermarket arrives in Astin with the third volume of "Too Slow To Disco Neo en France", a compilation of songs that takes a journey through 70's French west coast in terms of slow disc and pop style.The German DJ and producer will be accompanied by the Frenchman Yusek, a key figure of Dj Supermarket's collection with an outstanding experience in his own production and remixes done for Phoenix, M83, The Prodigy, Lady Gaga and Gorillaz.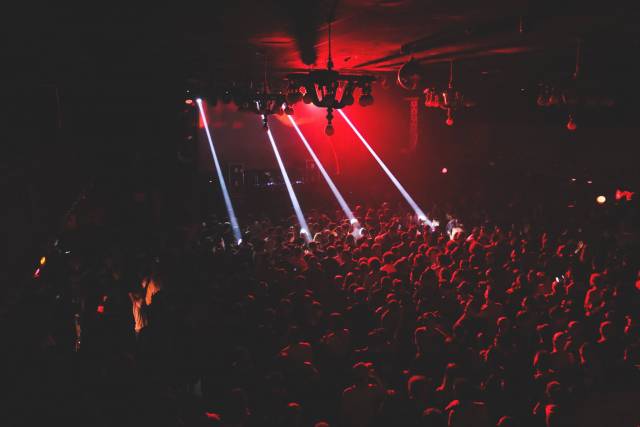 Patrice Baümel means full dance halls and international recognition. His productions for labels such as Afterlife o Kompakt and a sound that leaves traditions away, leads him to unvisited places that have boosted his popularity. Since he graduated from the Red Bull Music Academy in 2002, Baumel has focused on creating and exhibiting music with the aim to make people connect through a contagious energy that will seize the club on May the 10th.
With a musical style that moves between Chicago's creativity, his hometown, and the Berlin toughness, where he resides, Isaiah Major is the name behind DJ Rush, an emblem of the toughest techno. His beginnings at some house temples such as The Music House or Warehouse, add this style to his repertoire, also with a strong presence of funk, jazz, soul and disco. Along with a particular way of entertaining the audience, he creates a perfect formula that makes him fill reference rooms wherever he goes. Do not run out of tickets to see him on May the 17th.
We move forward to another great legend of the European DJ-ing with 40 years dedicated to the art of electronic music. Although DJ Hell, the "capo" of International Deejay Gigolo Records, is known as one of the electroclash founding fathers and patrons, the session he will offer on the first saturday of May will embrace techno and house to post-punk and disco. Worldwide artists such as Jeff Mills, Dave Clarke, Tiga or Kittin, among many others, have put all their trust in the veteran to have their work published.
Robag Wruhme has also helped to shape the German techno community. His musical career is closely linked to Wighnomy Brothers, the duet that gave him the recognition and skills to start his solo career which has brought his techno to the Pampa Records label, owned by DJ Koze. On May the 24th, he will come to Astin accompanied by the American producer Galcher Lustwerk, who will offer a live session that flips between hip hop and deep house.
We will celebrate the 20th anniversary of Robert Johnson, one of the most worshiped electronic music clubs in the world, Gerd Janson and Ata's b2b. Janson is one of the nowadays biggest electronic name thanks to his effectiveness on the dance floor. His knowledge of dance music and his ability to make people hit the dance floor have made him one of the funniest and most interesting DJs of the German scene. Besides being the founder of the Frankfurt club, Ata also set up Playhouse, Klang and Ongakuis labels and is an exquisite DJ with a long history in modern house and deep house.

Somoslas will bring the french legend Phillippe Zdar. He is the 50% of the duo Cassius, who, along with Daft Punk, inspired an entire generation with pop dyed house and techno. Some of his themes have become hymns, such as "Feeling For You" or "I'm a Woman". He has also remixed Franz Ferdinand, Robyn or Claptone's.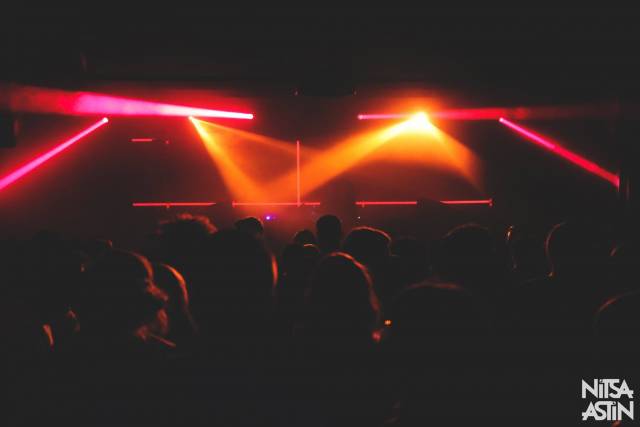 → Fraternity
DJ Fra comes back with a new extended edition of Fraternity, the new party that Nitsa's resident organizes once a month with the collaboration of renowned international artists. This month, the Frenchman Ivan Smagghe will take over from Jennifer Cardini, who shared the stage with Fra on April's edition.

With a past linked to electronic rock and the Rough Trade Records store in Paris, for many years the multifaceted musician has been considered one of the best producers and DJs of the French scene, showing that contrary to what some "haters" may think, electronic music is much more than a one-dimensional soundtrack which accompanies uncontrolled nights. On the 25th he will give us the house that has characterized him throughout his career, combined with less popular sounds and a touch of psychedelia, EBM, post punk and electro.
→ Bonus Track: Special Guests From Brunch In The City
This month, Nitsa expands its programme on Sunday with a new official "afterparty" of the Brunch-In The City cycle. Although, as usual, the definitive line-up will not be announced until a few hours before, on May the 26th Dafoe will share the plates with one of the participants of the TNC event. Will be KiNK, Honey Dijon, Lee Jo Life o Jen Cruz? Come and discover it!
LATEST TRENDS
The most experimental contemporary proposals and emerging talents also have place in Nitsa and Astin. A good example of this is Levon Vicent's visit on May the 18th. Although house is his backbone, the North American man stands out for experimenting with the darkest techno and acid. On the same night, Efdemin will present "New Atlantis", an experimental and immersive techno proposal that combines vanguard and dance floors.

Although much of its production can be classified as house, Baba Stiltz explores a wide range of styles that are combined with great taste. One of his many virtues is the daringness or the ability to surprise day by day jumping from deep house to r&b, disco, electropop or trap.The Swedish started his career with releases for the renowned label Studio Barnhus, although he has also worked with The Triology Tapes, Public Possession or Unknown To Unknown. In addition, he has collaborated with the traper Yung Lean on numerous occasions. On the 10th we will have the opportunity to see him at home. Ferdinand Monk and Pau Rosés, from Barcelona's collective La Cúpula, will run Astin's night on May the 31st.
→ Marabú
On Friday the 17th, Club Marabú lands in Astin with 5 artists who will explore the latest musical trends. From New Jersey, Physical Therapy will bring its personal and abstract vision of club music, a proposal that ranges from techno filled with bongos to the most varied breakbeat. The Italians Posh94 and Nahshi's b2b will combine commercial sounds with industrial beats and Diji Mon will provide the deconstructed touch of the night. Ulldeter will offer a live presentation of his latest EP "Peixos", a personal project far beyond from his ex-band Extraperlo.

→ Festival Seco
Another must-see is handed by a collective from our neighbourhood. With one foot in underground electronic music and the other in urban music, the fourth edition of Festival Seco will be held in Sala Apolo on the weekend of the 10th and the 11th.
El Coleta and Pedro La Droga will be in charge of the Friday meeting with their new forms of hip hop and r&b. We will also have the suggestive sessions of Skyhook and Ikram Bouloum. The following day, Brat Star, a resident DJ in Berlin that accompanies Yung Beef on his tours, will offer a session filled with uban, techno, trance and experimentation. Cecilo G will show his hit "Million Dollar Baby" and other songs that are positioning him as one of the most successful artists of the moment. Shygirl will travel from London to complete the line up with British urban sounds that move through different musical genres such as rap or pop.
→ Draft's 2nd anniversary
On May the 4th Astin will host the 2nd anniversary party of the collective Draft, with Terre Thaemlitz aka DJ Sprinkles and Valentino Mora as special guests. Immersed in the queer electronic scene, the artist and transgender producer shows a clear rejection of conventional notions of modern club culture, which (according to her) understands the scene as an apolitical, massive and hedonistic space. From the United States, she will bring us her unique proposal of deep house with wich she claims issues of gender, sexuality, race and social class.
Over the last few years Valentino Mora, formerly known as French Fries, has given a twist to his musical career. The DJ now explores the house and techno scene and the most sophisticated hypnotic rhythms. Mora is the founder of the collective Oma Totem and a regular visitor of Nitsa Club.
► Check the full programme here.◄