Nitsa Club is getting ready to welcome 2020 with a party on New Year's Eve on December 31st. A night with a special programme in the three rooms of the Apolo, hosted by the resident artists and other well-known faces from the electronic music club.
New Year's Eve 2019 will be a review of the best of the year and will also be the occasion to enjoy a night at which all the styles of Nitsa will be represented.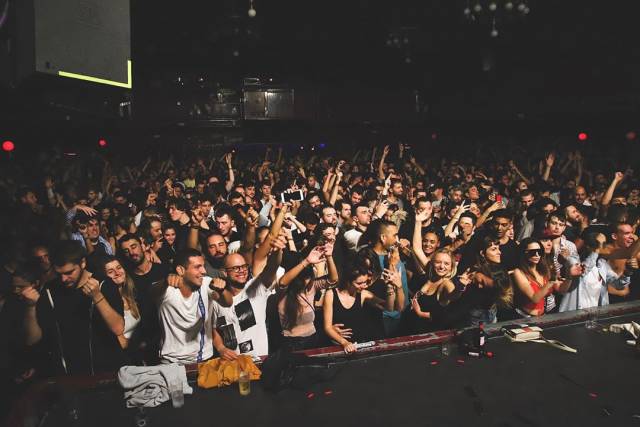 Line-up New Year's Eve▼
Sala Apolo will have sets by Shelby Grey and Kosmos, two of the most highly regarded DJs on the Spanish electronic music scene, in part thanks to their extensive career at the club.
Dj Rosario and another veteran, Ferdiyei, will also be in the Nitsa booth representing the Barcelona queer party Somoslas.
And to complete the line up there will be fresh and colourful dance floor bangers from the newest resident DJs: Arnau Obiols and JMII.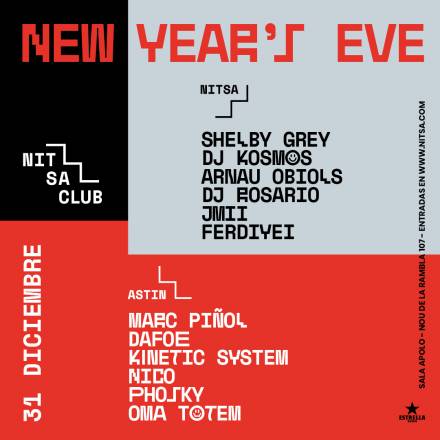 In parallel, La (2) de Apolo will welcome a set by one of its historic artists, Marc Piñol, together with sessions by Dafoe and two young up-and-comers in techno music: Kinetic System and Nico.
The founder of the collective Draft, Oma Totem, and Phosky from the Femnøise roster will also be behind the decks of Astin on the night of the 31st.
Nitsa Club: closing a successful 2019
In 2019 some of the most important artists in electronic music have played at Nitsa Club: DJs and producers such as Honey Dijon, Dixon, Jeff Mills, Denis Sulta, Maya Jane Coles, Hunee, Charlotte de Witte, Rebolledo, Dj Koze, John Talabot, Mind Against... to mention just a few.
It has been a year in which we have witnessed the birth of Malecón, a new line of programming dedicated to urban sounds and new club music that, in short, focuses on the avant-garde musical panorama.
All of this along with the consolidation of other residents, club nights and special events including Somoslas, Bonus Track, Club Marabú, Libido, Infierno and Fraternity – the night led by Dj Fra – on Friday and Saturday nights and even a Sunday or two in 2019.
⠀