This month, Nitsa Club has gone for a programme headlined by unusual proposals by international artists including Ben Sims, Rebolledo and Matías Aguayo. It will also host a special edition of Boiler Room Barcelona and the official after parties of DGTL and Brunch-In The Park. Our objective? To plunge you into an atmosphere that is on a par with the tendencies and sounds that best define the today of electronic music.
Carry on reading to find out about all the unmissable sessions this month!
AUGUST SPECIAL SESSIONS
Fraternity Presents: DJ Fra & Artchitectural
DJ Fra will be back on 16th August with a new edition of Fraternity, the monthly cycle of extended sessions at Nitsa Club one Friday per month. Since last January, the resident DJ has shared the booth with Michael Mayer, Lord Of The Isles, Mano Le Tough, Jennifer Cardini, Ivan Smagghe, Roman Flügel and Pional, national and international artists with whom he is on the same wavelength.
Reekoi will be in charge of providing the music this month as Architectural. Under this alias, the DJ from Asturias will give free rein to his most cerebral and minimalist techno, a soundscape that is influenced by the cities of Chicago and Detroit and that at the same time embraces elements of soul.
DGTL after parties
For yet another year, Nitsa will host the after parties of DGTL festival, one of the most important events for electronic music lovers.
For the occasion, on the weekend of 23rd, 24th and 25th August there will be sets by surprise artists from the festival, who will play together with the residents JMII, Marc Piñoland DJ Rosario, respectively.
DGTL was born in Amsterdam as a sustainable and futurist musical initiative that as well as bringing together big names also supports the local scene. Over the years it has spread to cities such as Sao Paulo, Santiago de Chile and Barcelona, where this year it will hold its fifth edition.
Boiler Room Barcelona x Nitsa
Another highlight this month will be the Boiler Room Barcelona party that will take place at the main room and Astin on August the 31st. This is the first appointment that the renowned streaming platform organizes in Sala Apolo. Sticking to BR's traditional format, the event will be broadcasted to a global audience.
Hold tight for the lineup. This is one for the heads who like their house and techno understated and groove-ridden: Fred P, Chaos In The CBD, DāM-FunK, SAMA', TUTU, Dj Fra and Ivy Barkakati.
Bonus Track: Special Guests From Brunch-In The Park
Summer Sundays are Bonus Track Sundays, even in August! The official after party of the Brunch in The Park events is back with three new dates and new guests:
On 4th August, Marc Piñol will share a session with some of the artists who will be playing at the event in the Jardines de Joan Brossa. Will it be Reinier Zonneveld, Anika Kunst, Sam Paganini, Radio Slave or Deborah de Luca?
On the following Sunday, the event at which Boris Brejcha is DJing will go on at Nitsa Club with Toni Bass, and the session on 18th August will be by DJ Fra, who will be behind the decks with Fatboy Slim, 2manydjs, Edu Imbernon b2b Lee Jo LIfe or Blanca Ross.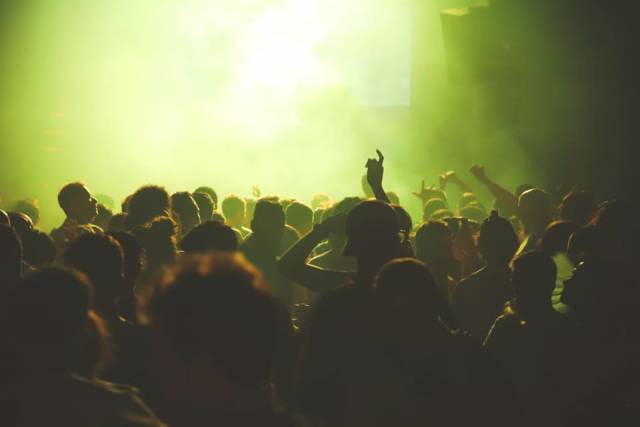 HIGHLIGHTS IN THE PROGRAMME
Mexico will come to Astin on the first Friday in August, with nothing less than a visit from Mauricio Rebolledo. The artist is one of the flagships of the country, and is also very popular in Europe – above all with the German and Austrian crowds-, not only thanks to his skill as a DJ and producer, but also because of his extrovert personality and his role as an architect of experiences.
Since his beginnings on the label Cómeme, his music has had that characterisitic stamp that brings together psychedelia, pop and analogical synths, combining material from all over the world with an obsession with everything untraditional. You only have to listen to his most famous hit, Guerrero, which was much talked about in 2009 when it came out.
Later, Rebolledo developed this trademark perfectly in Pachanga Boys, his project with Superpitcher that they both manage on the label Hippie Dance. Over the years they have remixed Javiera Mena and Pional among other big international names. The Nitsa resident Shelby Grey, will close the night's programme.
Matías Aguayo and his label Cómeme have been a driving force behind the boosting of the electronic music scene in Latin America over the last decade. Also, he belongs to a group of Chileans who stand out on the German electronic scene who, like Ricardo Villalobos and Dandy Jack, have made Europe their headquarters.
His time in different cities including Cologne and Paris over the last twenty years is precisely what has allowed him to develop a flexible musical style although, unlike the previous artists, he moves on the fringes of collective dynamics.
Repudiating the stereotypical borders of house and techno, he has just released "Support Alien Invasion", an album full of the same polyrhythms and electronic beats that he will play on Saturday 3rd August at Nitsa Club.
As well as a session by resident Arnau Obiols, there will be a live performance by Khidja, a duo that like Aguayo, moves in unusual parameters. They fuse Middle Eastern influences with electronic dance music.
On Friday 9th August it will be the turn of Mount Kimbie Dj, Dominic Maker and Kai Campos' project that fuses the most avant garde electronic music with pop. Even though since its inception ambient is the house trademark, the sound of the British duo is characterized by a hybridization of genres and styles such as shoegaze, minimalism, indie, hip hop and what is now called "post-dubstep".
Since 2012 they have been on the influential label Warp, on which they released their most recent album, "Love What Survives"that includes collaborations with James Blake, Micachuand King Krule amongst others. Also, last year they released a mix on the venerated series Dj Kicks, a good introduction card for their set at Astin:
The party will finish off with a set by the Barcelona-based DJ from Alicante Ylia, who has been on the national underground panorama for some time now with sets that move between ambient and experimental genres and others that are more direct and danceable.
The veteran Ben Sims will visit the electronic music club for the session of Saturday 10thAugust accompanied by the dj set of resident Kosmos. Although the British mixer and producer is one of the pillars of European techno, this time he will come as Ron Bacardi, the alias that he uses to explore "happier" dance music coming from house, especially the sounds of Chicago, and disco music.
As well as DJing sporadically under this alter ego since 2015, Ron Bacardi has released tracks on labels including Karlovak, Razor N Tape and Bass Culture.
Proof of his desire to carry on plan evolving, Sims is the cofounder and curator of the Machine together with Kirk Degiorgio, a London club night centered on new and unreleased techno music. He also presents Run it Red, a radio programme that aims to spread new music.
After closing Sónar by Day less than a month ago, Erol Alkan will come back to the city, this time to Astin, on Friday 17thAugust.
The London mixer is one of the artists who has the closest ties to Nitsa, from the times when he started to run the mythical Trash Club nights, at which he managed to break down all stylistic borders on the dance floor.
Over two decades, Alkan has been blending orthodox dance music with unorthodox tastes: he moves between techno, house and also rock, thanks to the diet of psychedelic rock and indie during his teens.
Currently, via the label Phantasy, he champions other artist such as Daniel Avery, Connan Mockasin and Terr, and he has mentored many others as a DJ and producer. He also produces artists such as Ride and Late Of The Pier and has done innumerable remixes of Metronomy New Order, Justice, Tame Impala and The Chemical Brothers, among others.
Hans-Peter Lindstrøm is another of the artists who will get behind the decks at Astin this August. On Friday 30th, the Norwegian will bring his personal version of space disco, the revolutionary musical style that he leads together with Todd Terje and Prins Thomas.
Coming from rock and country, it is said that Lindstrøm didn't listen to electronic music until he started producing it himself, with the aim of discovering what the process of creation was like.
Although his first steps in Norwegian underground electronic music went relatively unnoticed, in the last few years Lindstrøm has been one of the most outstanding success stories in his country as a producer and DJ.
In 2002 he created the label Feedelity, on which he launched a series of popular EPs and singles including "I Feel Space"and "Closing Shot"and collaborations with artists such as Prins Thomas. Previously he had also remixed artists like LCD Soundystem, Franz Ferdinand and Lana Del Rey.
The residents Shelby Grey and Arnau Obiols will complete the line up of the night in DJ set format.
► Check out the full programme here. ◄