In Curated By we ask our Liveurope colleagues to uncover their national favourite upcoming artists.
While we take a look around Czech Republic's music scene, you can still catch the previous recommendations of Kurt Ovenverg from Belgique, Max Van Bossé from Norway and Pedro Azevedo from Portugal in case you missed them.
PALÁK AKROPOLIS
Petra Ludvíková
Today is Petra Ludvíková's turn. The booker of Prague's independent cultural centre Palác Akropolis highlights the emerging yet mature work of young Amelie Siba and Badfocus. Scroll down to listen!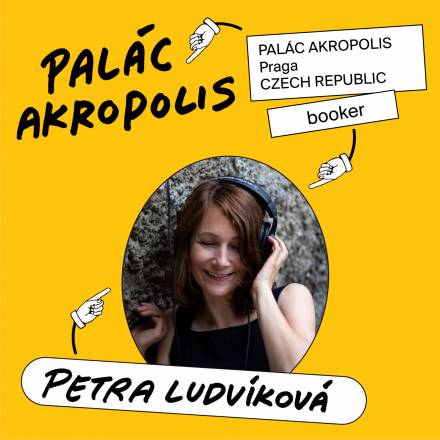 AMELIE SIBA
"Amelie Siba is one of the most promising Czech artists of the contemporary independent music scene. Her storytelling in songs is accompanied by soft guitar melodies and gentle electronic music. The debut album Dye my hair (2020) has been acclaimed by the critics for its remarkable maturity and duly earned 17-year-old Amélie the Apollo music prize. She is also the winner of The Anděl Awards in the Alternative and Electronic category. Don't miss her online at the festivalEurosonic Noorderslag (ESNS)!"
⠀⠀⠀
BADFOCUS
"Despite his young age, badfocus embodies a genuine creative spirit with an endless hunger for new soundscapes, beats and melodies. You can hear parallels with artists and projects such as Nils Frahm, Ólafur Arnalds or Bonobo, but you will definitely recognize his original sound that crystallizes with each released song."
⠀⠀⠀